Grow Your Business Online
Looking to grow your business online without a lot of money? Well you are at the right place then. We at MSA Biztech provide cost-effective online solutions to grow your business dramatically. There are simple tricks to grow online without spending a lot of money. White choosing the right platform for your website is important, you must keep your website functional with simple design to make it easier for users to contact you.

It's also vital to get more organic traffic from search engines and plan a content marketing strategy for your business. Always use social proof to win customers and leverage social media to drive traffic. Most importantly, improve your website's speed and performance and focus on mobile optimization to get more online business.

We are the experts in providing such business solutions and have been successfully serving over 300 happy clients across the world. Get in Touch with us today to let us know your project requirements, and we will be happy to guide you through the right growth strategy for your business based on the current marketing needs.
See What We Offer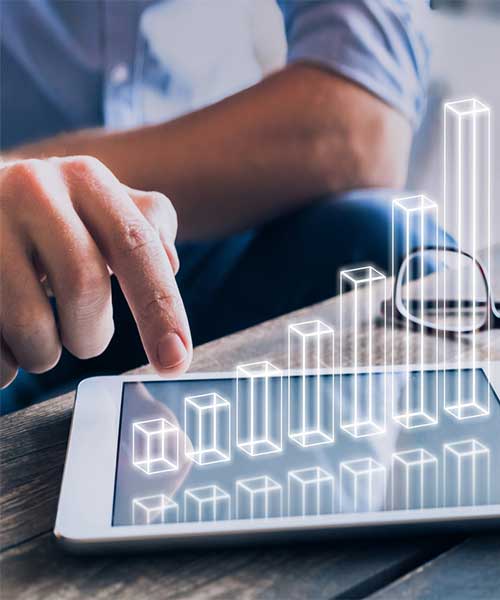 Digital Marketing & SEO

Web Development

Graphics And Animation

Graphic Design Services

Domain Hosting Solutions
What Our Customers Say
MSA people are excellent when it comes to quality of their services. Response time and patience to bear client's expectations are amazing.

Step Parent Adoption, United States
I am amazed with the values they give to their clients. Always responsive, always positive, always helping. Definitely recommended for anyone looking for web services.

DJAMEL Photography, United States
It's been over 3 years I am working with dev and SEO teams of MSA Biztech. And this is the first time they asked me to write a testimonial for them. I would only say, they are excellent in everything whether their services or cooperation to their clients. And that's the reason for me being persistent with them so long.

Vitality Productions, United States
After getting screwed by a few freelancers, I finally met my buddies who I could rely on for all my online stuff. They are doing everything on my sites i.e. maintenance and search engine ranking stuff, and I am very excited with their outcome.

Laku Watches, United States
I am happy with services provided with MSA Biztech. They have great skills.

ZiptechNY Integrations, United States
I have been working with them since the last 6 years, and I am happy with them.